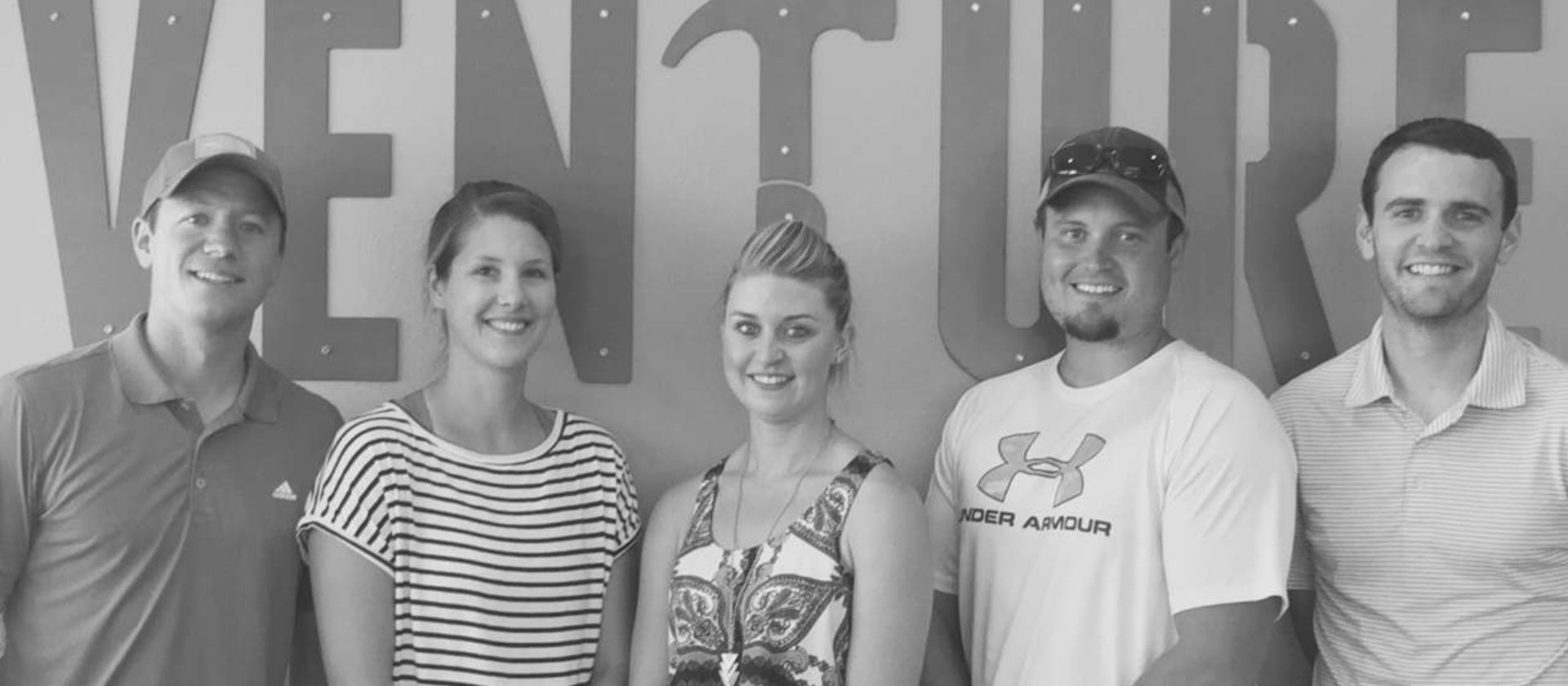 Venture was founded in 2011 by Chad Glasser and his business partner, Parker Pladson. The company was founded with the belief that a home is one of the biggest investments that people will make throughout their lives, so they deserve a home building experience that is enjoyable and fun, not stressful and exhausting. The two partners saw an opportunity to create a building experience that would remain in homeowners' memories for the rest of their lives. Because of this, Venture was founded.
From 2011 to 2013 Chad and Parker built over 25 homes in the Dickinson and southwestern North Dakota area. After 2013, Parker moved to pursue other business opportunities, but Chad wanted to continue what they had started. Since then, we have continued to build a variety of homes ranging from 1,000 square feet per level to over 2,500 square feet per level. This is one thing that we enjoy most about custom home building: no two homes are the same. It is rare for a prospective client to come to us and use a standard plan which we provide. We typically provide a standard plan that we believe best meets clients' need simply as a starting point from which we can work. We almost always add, subtract, and change aspects of plans so they more adequately meet clients' needs. Different clients have different needs when it comes to their homes, and we do everything we can to meet those needs for EVERY client with whom we are privileged to work. Because of this, our team is always learning.
At Venture, we pride ourselves on the fact that we do not place any limits on what clients can do with their homes. If they desire a customization which we have not previously done, we almost always learn how to do it, and do it right. We also believe strongly in the Dickinson and southwestern North Dakota communities. Chad was born and raised in Dickinson, so the area is very special to him. At Venture, we want to see the entire community prosper and grow, which is why we partner with the best local subcontractors and material suppliers. Lastly, we stand by our work. We understand that there are few things more frustrating for people than when they have to constantly fix and maintain their home. That's exactly why we warranty our work. By knowing that we back our work with a warranty, clients can be confident that it is done right the first time.
In mid 2015, we moved our office location across town and completely renovated this space to create a showroom to use as our office. This showroom features a full kitchen, a dining room which doubles as a conference room, a few offices, and two updated bathrooms. We display all of our samples in this space as well. We have found that it really helps clients when making selections if they have real examples to use as a frame of reference instead of simply looking at photos or a catalog.
click on the image to enlarge
Through the first seven months of 2016, we have begun constructing eight new homes. We have also been working the restorations of two homes located in mature neighborhoods. Because we have experienced success with our perspective on home building in southwestern North Dakota, we have decided to expand into the Bismarck/Mandan communities at the beginning of the year. We believe that we can provide the same exceptional home building experience to clients in these markets as well. There are currently three Venture homes being constructed in the Bismarck/Mandan area. We are extremely excited about expanding to this new market, meeting new people, and learning more about what makes the Bismarck/Mandan community great.
In the weeks and months to come, we will be use this blog to provide our followers with home improvement ideas, to document progress on a few of our current projects, and to provide followers some general education about the home building process. We hope that you find this blog interesting and useful!